Shop
>
Preschool - 3rd Grade (Discover)
Preschool - 3rd Grade
Homeschool Curriculum Combining a Christian Worldview with Classical Education, Charlotte Mason, and Unit Studies
Discover

From Preschool - 3rd grade, our year-long DISCOVER learning adventures take a thematic approach as you and your child explore God's world through faith-building read-alouds, hands-on manipulatives, science projects, math, art, music, and Christian messages woven throughout the curriculum. Each Curriculum Package contains all necessary materials for use as a full-year curriculum.

Easy to Teach Daily Lessons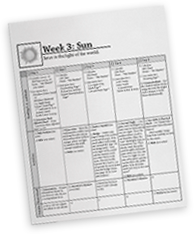 Reading Readiness
Hands-On Activities & Science
Developmentally Appropriate
Preplanned Daily Lessons
Manageable Time Commmitment
Bible Integration
Our Teacher's Manual includes pre-planned daily lessons outlining each day's readings, activities, and discussions incorporating all package contents into an easy-to-use structured guide. Minimizing daily planning allows you to do more of what you love - spending time with your child.
Bible Integration
A biblical perspective is thoughtfully and thoroughly integrated throughout the learning experience. As children learn about the amazing world they live in, they also learn to love and believe in the One who created it. Activities and Bible stories help develop practical life skills, focusing on Christian character development.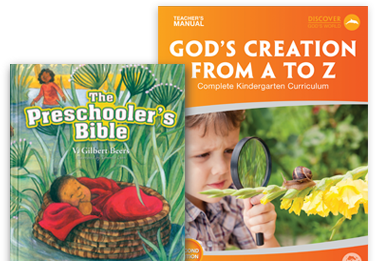 Hands-On Activities
In this complete program, children gain academic readiness skills with the alphabet and numbers and enjoy read aloud times. They'll learn about their community and make delightful science discoveries. They'll develop fine and large motor skills and increase in cognitive skills. Most important, they'll learn God's truth and be encouraged to live it in their lives.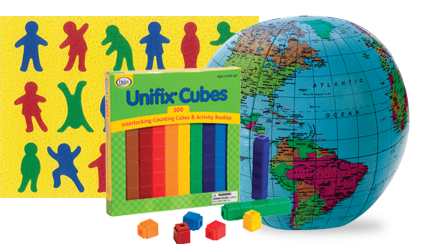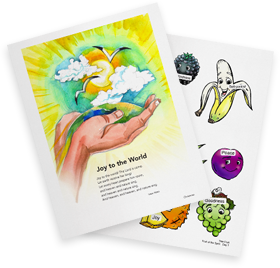 "You have done an amazing job putting together the sweetest things for our little kids. Thank you!"

Rebecca H.