S2K Commerce - Products Dropdown
Actions

Evolution-Free Resources
Our goal is to teach a biblical worldview with a strong academic foundation while encouraging children to live purposefully for God's kingdom. We are committed to providing the best, most interesting, most truthful and God-centered books that we can find.
My Father's World has had the privilege of influencing secular publishers to edit the content of their books. Walking along-side these publishers, MFW's editorial team has been able to change evolutionary language to more neutral language acceptable to most audiences. The primary change in many resources is to simply change phrases like "millions of years ago" to "many years ago."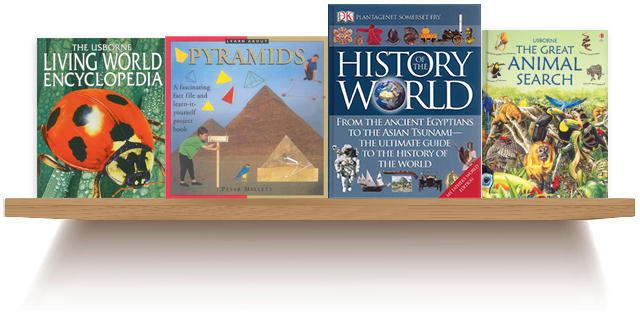 Most notably, My Father's World resources that have been revised:
The Great Animal Search, 2009 edition (Usborne)
Living World Encyclopedia, 2009 edition (Usborne)
Pyramids, 2010 edition or newer (Anness)
History of the World, MFW edition (DK)
As Bible translators we know the importance of God's Word. The Bible is the only perfect resource that is fully accurate. We, of course, prefer all of our books to be free of views contrary to God's truth, but this is not always possible. We regret this, and only use such a book when there is not a more suitable alternative.
If we choose a book that mentions evolution we handle it one of two ways.
We may not read all the pages in the book. The pages referring to evolution are often not included in the daily lesson plans.
If they are read we include a warning in the Teacher's Manual, giving the parent suggestions for handling the issue.
The only reason we include these types of books is because we have not found a book of comparable quality or which equally engages the child. We prefer to choose a high quality book and use it with limitations or explanation rather than a lesser quality book that loses children's attention.
We suggest using a questionable book as an opportunity to teach the student discernment and critical thinking skills. If the parent and the student read the book together, they can identify the message of the book and discuss how that message fits with Scripture and a Biblical worldview.
Please pray that God will open the door for My Father's World to work with other publishers in the future.