S2K Commerce - Products Dropdown
Actions
Richard Scarry's Best Little Word Book Ever!
Richard Scarry
ISBN: 9780307001368
Follow Huckle Cat around town as he learns new words.
Classic Richard Scarry illustrations fill this book which teaches little ones the names of objects around home and town.
Overview
Join Huckle Cat, Lowly Worm, and Goldbug, as they take you through 200 clearly labeled words inside lively scenes from the airport, farm, grocery store, busy roadways, and more. An engaging vocabulary adventure awaits young readers in this beloved classic that is truly the Best Little Word Book Ever!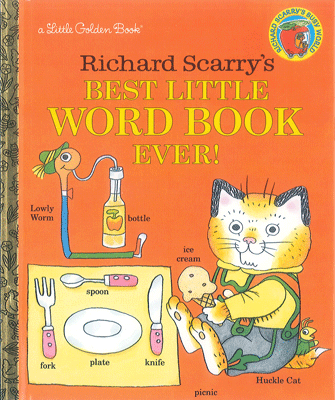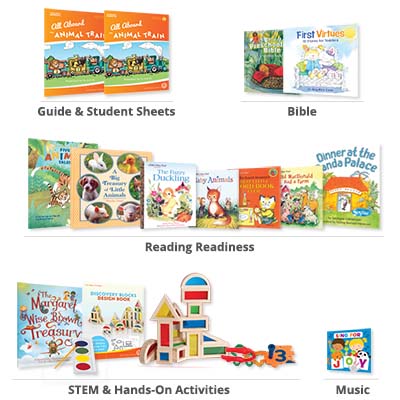 All Aboard the Animal Train is our preschool year-long hands-on learning adventure with fun and easy-to-teach Bible-based lessons. Your child will learn about 12 animals through stories, finger plays, creative play, and colorful animal cookie cutters.
Along the way, they will experience spiritual growth, cognitive development, reading and math readiness, and develop a love of learning.