S2K Commerce - Products Dropdown
Actions
Old MacDonald Had a Farm
Anne Kennedy
ISBN: 9780307979643
Sing your way through this book with Farmer MacDonald and all his animals. Two-page layout for each farm animal and sheet music at the end of the book.
Overview
Here's a fresh new Little Golden Book edition of the classic children's singalong song, brought to life by a popular illustrator!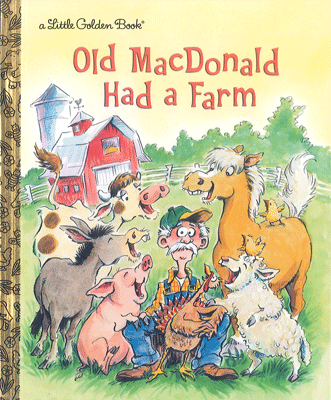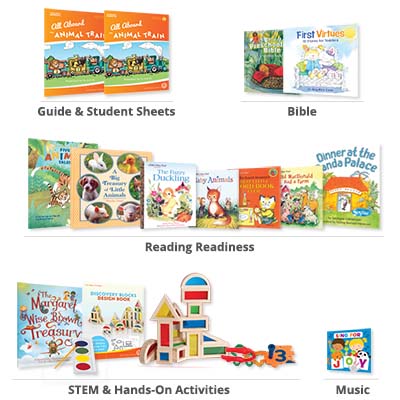 All Aboard the Animal Train is our preschool year-long hands-on learning adventure with fun and easy-to-teach Bible-based lessons. Your child will learn about 12 animals through stories, finger plays, creative play, and colorful animal cookie cutters.
Along the way, they will experience spiritual growth, cognitive development, reading and math readiness, and develop a love of learning.